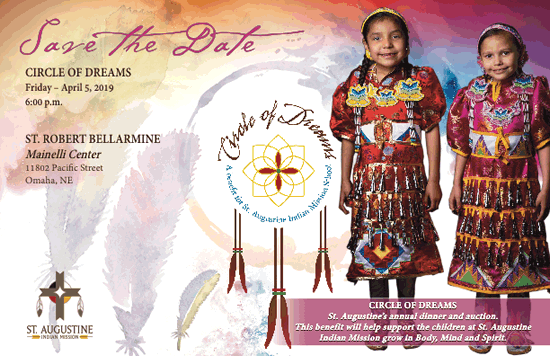 Please save the date for Circle of Dreams 2019!
Friday, April 5
St. Robert Bellarmine - Mainelli Center
11802 Pacific Street
Omaha, Nebraska 68154
Circle of Dreams is St. Augustine's annual fundraising dinner and auction. All proceeds to support the education of students from the Omaha and Winnebago reservations who attend our school.
If you have questions or wish to donate an auction item, please contact Peggy Tabor at 402-557-5652.