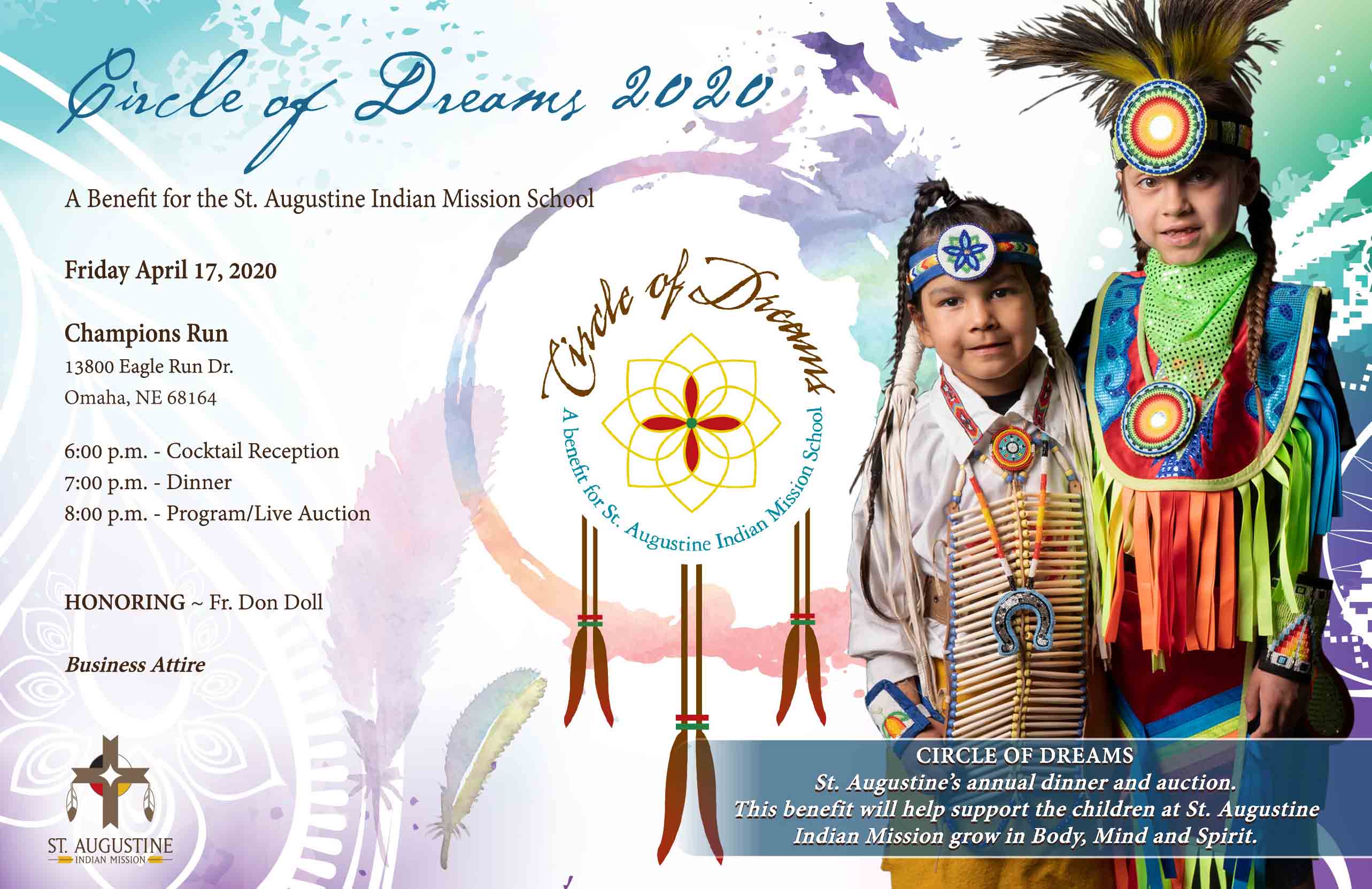 Dear Supporters of the Mission,
With everything involving the coronavirus, all of us are in uncharted territory. We are making adjustments we have never made before. It is impacting all of us.
Here at the St. Augustine Indian Mission, we have canceled school until further notice. We are also postponing our Circle of Dreams event that was scheduled for April 17th in Omaha. This is our school's biggest fundraiser. It helps us provide a great Catholic education to children from the Omaha and Winnebago Indian Reservations.
Besides needing your prayers, we also need your help. Circle of Dreams raises $250,000 that directly supports the education of our children. Having to postpone the events has a big impact on our finances. Classes got canceled, but our bills don't go away.
Please consider donating to the Mission! You will be helping to transform lives and break the cycle of poverty.
May God bless our country and our world at this difficult time.
Fr. Mark Beran
Director