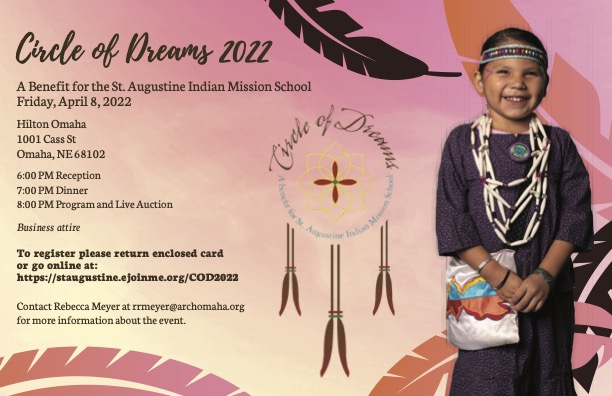 Circle of Dreams is Friday, April 8, 2022
We are looking forward to seeing our friends at the Hilton Inn - Downtown Omaha on April 8th!
St. Augustine Indian Mission is a Kindergarten through 8th-grade Catholic school that serves the families of the Winnebago and Omaha Reservations in Northeast Nebraska. Help us carry on the legacy of St. Katharine Drexel, who founded our school in 1909.
Your support is appreciated more than ever!
God bless.
Fr. Mark